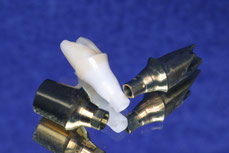 AUTHENTIC Custom CAD/CAM Abutments
Somer Dental Laboratories offers AUTHENTIC custom CAD/CAM abutments and screws directly from Straumann®, Nobel Biocare®, Keystone®, Zimmer BioMet® and Astra Tech / Dentsply® Impants.  With the proprietary scanners and design centers our technicians can fabricate any abutment for any situation.
AUTHENTIC Customized CAD/CAM Abutments are:
Available in zirconia and with an all-ceramic crown, is ideal for esthetics in pre-molar to pre-molar indications, especially in cases with thin soft tissue or in situations where soft tissue migration occurs.

Available in titanium and ideal for all positions in the mouth, when strength is of primary importance with excellent material properties designed for high precision and reliability.

A Precise fit taking in to consideration of your patients unique anatomy and implant placement.

Designed to offer patient-specific emergence profiles and anatomical shape to support optimal soft tissue management.

Milled for flexibility and efficiency. Highly homogeneous raw materials are sintered and milled to create products of exceptional quality and reliability. They offer a precise internal and marginal fit, mechanical stability, and biocompatibility.

Made by the manufacture of the implant providing the best materials and screws for the company specific

AUTHENTIC

abutment.
Click each Implant Company Logo to learn more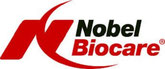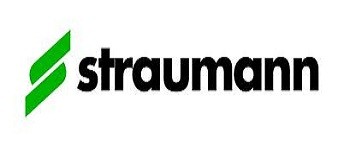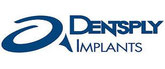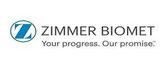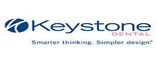 ---

---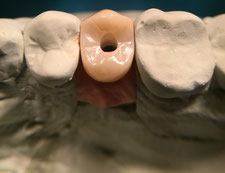 Screw-Retained Implant Crowns
If implant orientation / angulation is good and and it doesn't compromise the esthetics of the restorations we can turn almost any implant crown into a easy to seat and remove screw-retained crown.  The patient will still gets all the benefits of a custom abutment and the doctor has no risk of leaving residual cement which is a leading cause of implant failure.
---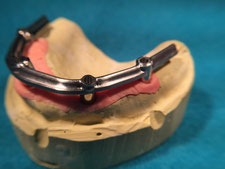 CAD/CAM Titanium Bars
On any implant system that contain 2 or more sites sometimes a regular overdenture attachment will not work.  With a patient specific custom fit titanium bar it is easier to correct poor angulation and provide a surface to attach Locators®, Equators®, Hadar clips, or Breedent Vario® attachements for a perfect fitting removable overdenture.  Want fixed?  It's as easy as embedding the bar in the acrylic and allowing the doctor access to the screws.
When possible, Somer will always go with the system's AUTHENTIC milling center for custom bars.
Check out some of the industries more popular systems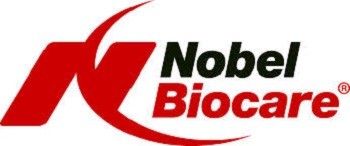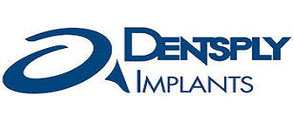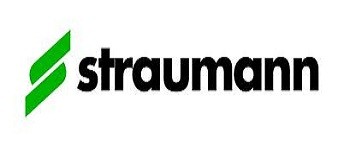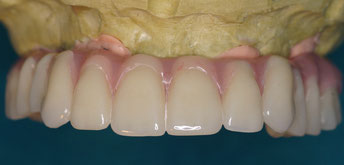 All-on-Implants
 Nobel Biocare® has perfected the All-On-4® concept through research and clinical trials, but Somer will convert and fabricate the same style of prosthetic on any implant system.  Somer can be right by your side during the whole process.  From case planing to conversion of the immediate denture to the final screw-retained final prosthesis. Please email us for more information.
We Love to see happy patients.  Please check out the link to Advanced Family Dentistry to see how Somer Dental Laboratories worked closely with Dr. Taler to change Norm's life for the better!
---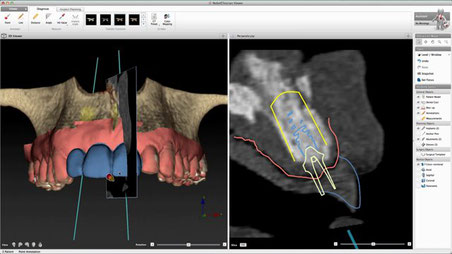 Digital Treatment Planning
Somer Dental has been helping doctors treatment plan implants since the 1980's.  Now with the assistance of computer aided planning we are able to provide to you a more accurate treatment outcome, shorter surgery time, and help increase practice efficiency.  Starting with a (CB)CT scan, we can plan a patient's restoration complete to the end.